I love taco soup, BUT my sister makes the best taco soup. I am not entirely sure what is so different. This turned out tasty, still not my sister's though!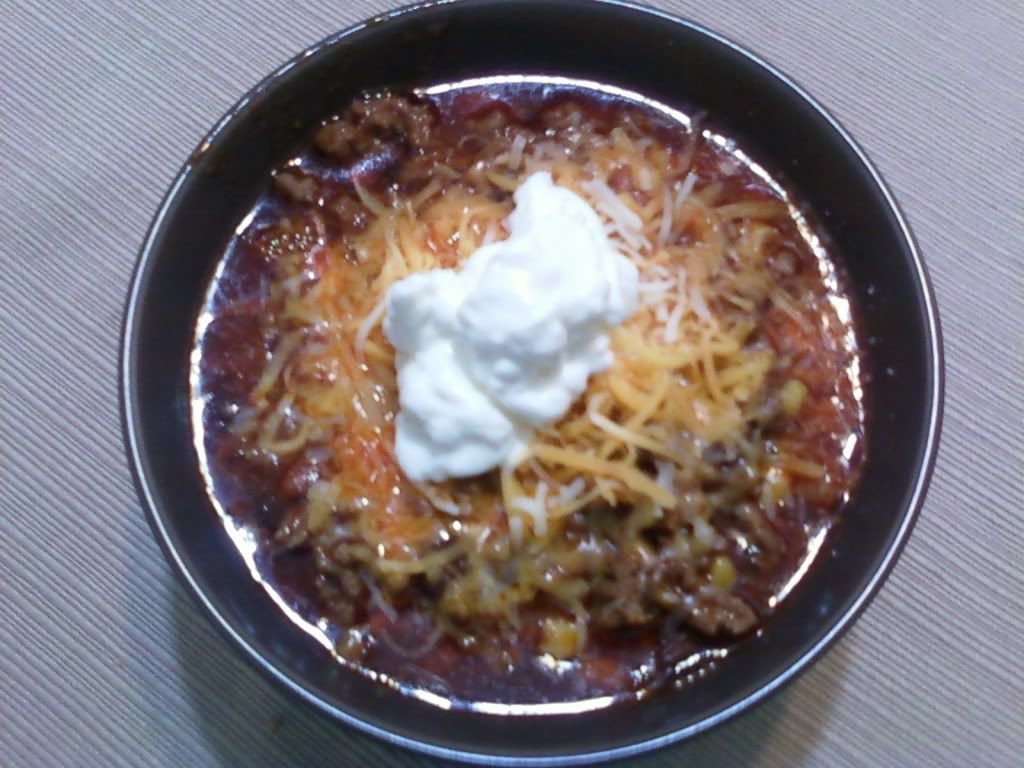 Ingredients:
1 pound ground beef
1 onion, chopped
1 (16 ounce) can chili beans, with liquid
1 (15 ounce) can black beans with liquid
1 (15 ounce) can whole kernel corn, with liquid
2 (8 ounce) can tomato sauce
2 (14.5 ounce) cans peeled and diced tomatoes with green chile peppers
2 (1.25 ounce) package taco seasoning mix
shredded mexican cheese
sour cream
Directions:
In a medium skillet, saute the onions. Then cook the ground beef with one taco seasoning packet until browned over medium heat. Drain.
Place the ground beef, onion, chili beans, black beans, corn, tomato sauce, diced tomatoes, and taco seasoning mix in a slow cooker. Mix to blend, and cook on Low setting for 8 hours.
Serve in bowls topped with cheese and sour cream... YUMMO!